BL&S technical consultants work around the globe to create the highest quality audio and visual experiences.
World premieres and film festivals ::
Our large venue, large screen specialists are entrusted with delivering high-end video, film, digital cinema, and sound content to the world's leading film festivals and movie premieres. Clients often come to us when they have a quirky or seemingly impossible audio or projection task. Our crew enjoys finding inventive and cost-effective ways to solve tough audio or presentation challenges.
"You guys did an AMAZING job with the setup of our premiere.
It was absolutely flawless and couldn't have gone any better!"
Local performances and events ::
We also provide technical expertise and rental equipment for smaller events, including commencement addresses, corporate video presentations, and community performances. Our audiovisual engineers set up and operate rental equipment during events, enabling clients to achieve amazing sound and visual presentations at an economic price point.
Case in point: Brookline Music School's Beatles Night was preparing for a live performance at Pine Manor College but they were worried about the acoustically challenging auditorium. BL&S supplied and installed audio equipment that brought rich, full performance sound to the event.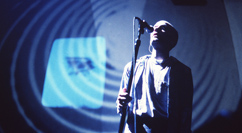 (Photo – REM tour: Jem Cohen)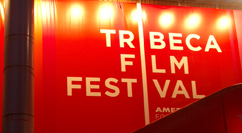 For more information about presentation services for world premieres and film festivals, contact:
Chapin Cutler, Principal (Operations)
617.787.3131, ext. 105
chapin@blsi.com
For more information about
AV equipment rentals, contact:
Ryan Brush, AV Rental Coordinator
617.787.3131, ext. 117
brush.ryan@blsi.com